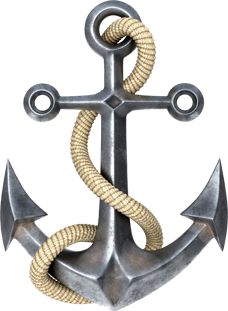 Travel to Lazarus Island with
Tarara Yacht
About Us
Tarara Yacht - Private Yacht Rental & Charter
400

+
Trips Completed
To date Tarara Yacht has done for over 400 trips all together. Rest assured we know how to make sure you have as much fun as possible.
200

+
5-Star Google Reviews
We have received hundreds of Google reviews, 99% of which are 5★. Check it out for yourself!
99.9

%
Satisfied Customers
We make unforgettable memories on every ride. See what our customers say about their experience with us!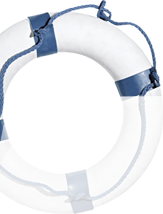 Introduction
What You Can Expect From Tarara Yacht
See all the amazing experiences that all our customers enjoy. From sunbathing on the yacht to swimming, kayaking and chilling next to the clear blue waters. The yacht's luxury unique design is perfect for hosting any event and activity!
Perks & Benefits
Specifications & Package Info
Max 10 Guests

Can fit up to 10 guests excluding 1 captain and crew.

Toilet & Shower Facility

One bathroom available for your family to ensure a comfortable yachting trip.

TV and Stereo Set

Play a movie or vibe to music while cruising the pristine blue ocean.

Bed and mattress

A cozy master cabin resting area to fit up to 5 people comfortably.

Fishing

Bring your own fishing rods, we will anchor at where the fishes love to hang around.

Air conditioning

Cool breeze air on a hot summer day onboard a 16,000 BTU air conditioner.

Food & Drinks

Bring your own food & drinks for free or addon the BBQ grill rental to bbq onboard.

Water Toys

Complimentary floating water mat, kayak, and standup paddleboard.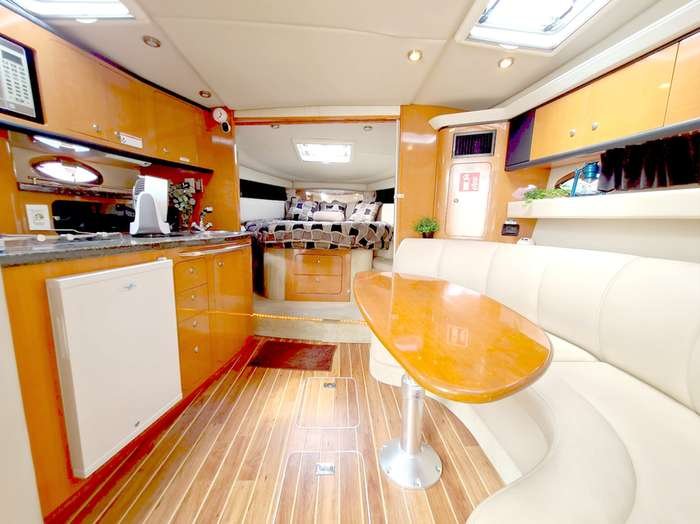 What Others Say About Tarara Yacht
5-Star Google Reviews
Book Your Yacht Rental Today
Ready to discover Singapore like never before?
Book your best Yacht Rental in Singapore with Tarara Yacht today. Our system makes it easy to browse our fleet of yachts, select your ideal package, and quickly reserve your yacht charter. If you have any queries, our customer support team is always here for you.
Don't wait!
Discover the Best Yacht Rental in Singapore with Tarara Yacht
What comes to mind when someone recommends a yacht rental in Singapore?
Go yachting? Suitable for a group or not? Safety concerns? Affordability issues? Only for the rich?
Do you have the same queries? Don't fret. You're not alone. Many Singaporeans love to travel but must be more cautious about renting a yacht. We acknowledge all your concerns and have a safer, more affordable, and more entertaining solution.
Welcome to Tarara Yacht!
You have landed at a trusted brand for yacht rental services. Here you get a variety of luxury boats to suit your taste.
Do you want to:
Hold a corporate meetup?
Commemorate a special occasion?
Relish a day at sea with friends and family?
Look no further! You are going to experience leisure yachting with Tarara Yacht!
Don't let misconceptions hold you back! You deserve to experience the beauty of a yacht rental in Singapore. Tarara Yacht is here to help you create beautiful memories with your group aboard our yachts.
Luxury Yacht Rental Singapore Services
At Tarara Yacht, we pride ourselves in serving our clients with top-notch luxury yacht rentals in Singapore. We guarantee comfort and style. Our fleet of yachts comes with the latest models. They are equipped with state-of-the-art amenities and luxurious furnishings.
Fantastic Yacht Parties & Gatherings
Seeking to throw a superb yacht party that will leave your friends jealous?
Get your guests buzzing with excitement and freedom to party in style. To take your celebrations to the next level and party like a rockstar, Yacht Rental Singapore deals are good to go.
Tarara Yacht caters to parties of all sizes and offers an inspiring experience. We provide a perfect venue to host yacht parties or gather with friends. It is also an excellent chance to capture your precious moments.
Sea-Bound Weddings & Solemnization
Want to Say "I Do" on the Best Wedding Yachts in Singapore?
Tarara Yacht is here to make your Wedding unforgettable. Imagine you are saying your vows against the beautiful sky and sea on a yacht. What a good scenario it is!
Tarara Yacht Singapore decorates wedding yachts in fresh and romantic themes to make your heart full of joy. We offer affordable and competitively priced packages to make your dream wedding a reality.
Derive Benefits from Customized Events
Want to unleash your imagination with the best yacht rentals?
Unique and customizable events allow you to explore foreign waters. It helps to create unforgettable experiences. If you want to make your overseas expedition goals a reality, our event planning squad is here.
Please select from our impressive selection of yacht rental Singapore services and enjoy breathtaking ocean views. An adventure on the open sea is waiting for you and your team.
Easy Breezy Business Retreat
Looking for a way to take your corporate retreat to the next level?
Hiring the luxurious corporate yacht charter is a good idea to inspire and revitalize your team. All you need is to leave the hassle of planning behind and experience the ultimate team bonding exclusive event on the open sea.
Our Yacht Rental Singapore services provide the perfect setting for your next corporate event. You can now host a cocktail reception, private business meeting or networking event.
Tarara Yacht rental offers an exclusive way to explore the city and its surroundings. We have something for you. And with our exclusive itineraries, you can be sure that your experience will be distinctive. Below is a breakdown of steps to take you on a journey you'll always remember.
Meet & Greet
Team Tarara Yacht will meet and greet you 20 minutes before the charter time. Here, they will get you to go through the security gate. You can refer to your booking confirmation email for the meeting location and crew contact information.
Prioritizing Safety
Safety is our top priority. Before starting the journey, we'll share a safety brief. You will be informed about Do's as well as Don'ts. Before getting you on the yacht, we'll ensure that everything is ready and good to go.
Sail to Paradise
Once we've anchored at Singapore Southern Islands, the real fun starts! We invite our guests to take a dip in the clear blue waters. Here you can also try out our water toys. We don't limit you. You can stay on board, relax and soak up the sun. Meanwhile, our crew prepares your food and drinks to fill your stomachs.
Why Tarara Yacht?
Tarara Yacht Rental Singapore offers exceptional luxury yachts for all your charter needs. We have equipped our yachts with state-of-the-art technology. Our team is committed to ensuring a satisfying experience for all our guests. With years of experties in yacht rental, we have a loyal customer base that regularly refers us to others.
Unforgettable Yachting Experiences
We make unforgettable memories on every ride. For this purpose, our friendly squad is dedicated to making your yacht rental experience great FUN. Want to book a yacht rental with Tarara Yacht? Don't overthink. You're in for a fantastic journey. Get ready for a memorable cruising experience from water sports and sunset to island hopping and romantic dinners.
Singapore's Stunning Waters with Tarara Yacht
Singapore is known for its stunning waters. And there's no excellent way to explore them than on a yacht rental Singapore. With the Tarara yacht, you'll explore the incredible waters with a truly breathtaking experience. Want the best views of Singapore's skyline, islands, and beaches? No matter either you are a local or a tourist, our yacht rental services will help you discover Singapore like never before.
Customizable Yacht Rental Packages
We acknowledge that every occasion is unique. That's why we offer customizable yacht rental packages. Whether you're sailing to celebrate a birthday, host a corporate event, or plan a romantic getaway, Tarara Yacht has got you covered. Our experts will work with you to craft a package tailored to your exclusive requirements.